Episode #90: '80s Movie Soundtrack Covers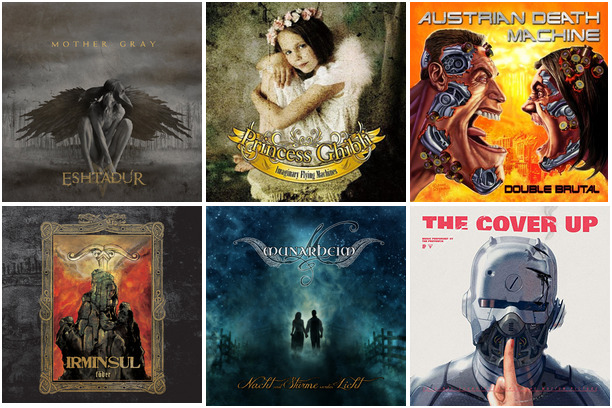 Episode 90 of The Entropy League features all metal covers of classis movies from the 80s!
Opening with a cover of Survivor's "Burning Heart" by Eshtadur, featuring guest vocals from Björn "Speed" Strid (Soilwork) and guitar solos from Per Nilsson (Scar Symmetry). Watch the video here. The original song appeared on the Rocky IV soundtrack which came out in 1985. Next we have Disarmonia Mundi covering the theme from My Neighbor Totoro which came out in 1988. Find that on the Princess Ghibli album (and check out its follow-up Princess Ghibli II) featuring all metal covers of songs from Studio Ghibli movies.
Next up is a cover of the Terminator 2: Judgment Day theme from Austrian Death Machine off the Double Brutal album. Yes, I know Terminator 2 came out in 1991, sue me. A cover of The Neverending Story comes next, from Irminsul off the album Fäder.
If you had nightmares of the "red bull" growing up then you certainly remember The Last Unicorn. The theme song never sounded as epic as this cover from Munarheim off their Nacht und Stürme werden Licht album. Capping off this collection is a cover of Queen's "Princes of the Universe" from The Highlander which came out in 1986. The Protomen are an incredible (admittedly, non-metal) band from Nashville, Tennessee. Probably one of the few bands capable of attempting a cover of that song…
Background music is "Dropping" from DEgITx.